Andreas Ruckers 1640
Harpsichord from the collection at the Yale Unversity, New Haven
This instrument, which has been produced in Antwerpen, is assumed to have a "twin": the harpsichord kept in its original state in Namur, Belgium.
It presents the typical reddish-brown marbled decoration and an equally typical Flemish base that is familiar from numerous well preserved instruments and from the paintings by Jan Steen and Vermeer.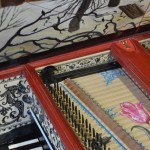 The sound is warm and deep but at the same time with its distinctive nasal timbre.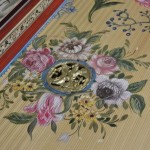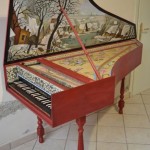 The original has two registers (8 'and 4′).